Happy Birthday, Marilyn Monroe.
Starting on Wednesday, June 1, which would have been the pin-up actress's 90th birthday, a worldwide tour will commence of hitherto-unrevealed items once coveted by the blonde bombshell—the highest-valued item of which is a Blancpain cocktail watch expected to fetch from $80,000 to $120,000.
The vintage timepiece and its bracelet feature 71 round diamonds and two marquise diamonds. It comes from the estate of Lee Strasberg, the famous acting coach who was Monroe's mentor; he and his wife, Paula, were close with the actress and received the watch, among a trove of collectibles, in her will. Strasberg died in 1982.
According to Julien's Auctions, the timepiece has never been on the auction block. Many of the items on offer, in fact, are preserved exactly as they were when Monroe died of a drug overdose in 1962 at age 36.
"The amazing thing about these items is they've never been seen before in public since Marilyn passed in 1962," said Martin Nolan, executive director of Julien's Auctions in Los Angeles, which is overseeing the auction, scheduled for Nov. 19-20 in Hollywood.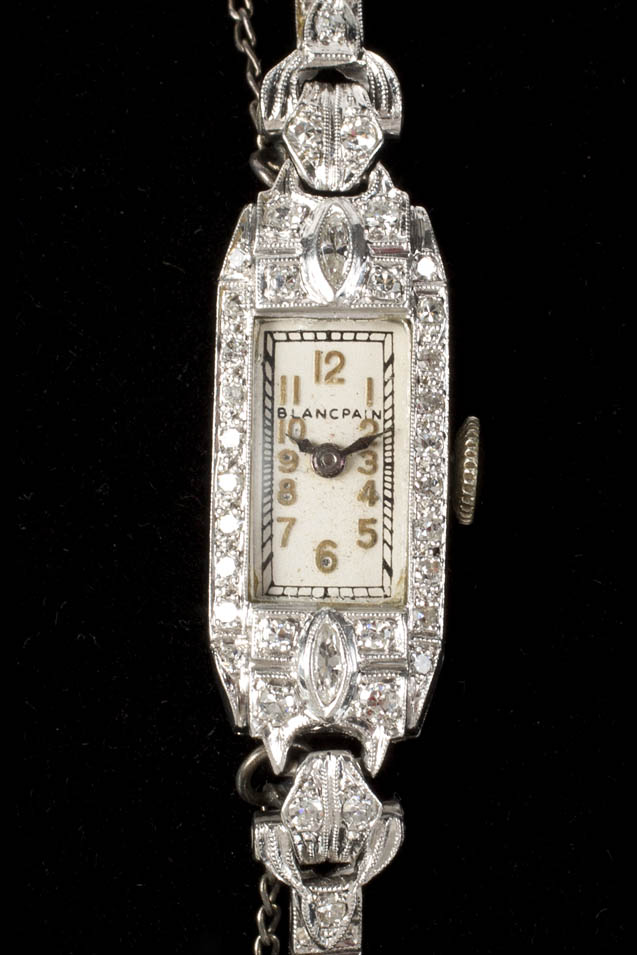 This auction of more than 500 lots will include everything from eight Philip Morris cigarettes to a used Revlon lipstick in the vibrant red shade "Bachelor's Carnation" and a jewelry case owned by a former husband of Monroe's, baseball great Joe DiMaggio. It represents the largest collection of Marilyn Monroe artifacts ever offered, and the auction house hopes it will bring in from $2 million to $4 million.
Blancpain Cocktail Watches
From 1930 on, Blancpain buoyed the rise in popularity of ladies' watches by presenting the first self-winding, automatic wristwatch for women. Though not as recognized for its ladies' timepieces from the Art Deco era as, say, Cartier, Van Cleef & Arpels, or Tiffany & Co., Monroe's timepiece looks to date from that period, when platinum and diamond watches emphasizing beauty before function were all the rage.
Ahead of the auction, key pieces from the Monroe collection will be exhibited aboard the Queen Mary 2 ocean liner set to sail from New York to Southampton, England. The items will also be exhibited in London and Los Angeles.
get more from:bloomberg.com